About Us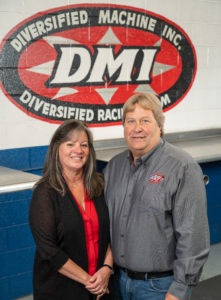 DMI & Bulldog are the racing component lines of Diversified Machine Inc. Started in 1991, Diversified Machine Inc. is owned by Jim and Tammy Haines. Started in a modest two-car garage in Lancaster, PA, together, Jim and Tammy began their journey. Jim was a certified tool and die maker whose early specialty was producing equipment in the food processing industry. In just a few short years, a 4000 sq/ft. building was purchased in Lancaster County, PA. And, before they knew it they had a few employees and a 2500 sq/ft addition. They incorporated the business in 1997.
Always a "motorhead," Jim was introduced to sprint car racing by an employee in the mid-'90s. Then, a mutual friend introduced Diversified Machine to Weld Racing, and a business relationship was formed. For the next three years, DMI manufactured Weld Components and continued to grow.
In the summer of 2001, Jim recognized a need for high-quality components at a fair price, and the decision was made to begin the DMI product line. In July of 2001, Dave Ely was hired and assumed the position of sales manager for DMI Racing Components. The product line was displayed for the first time at the 2001 Performance Racing Industry show. By 2003, demand for the products was increasing and a new 66,000 sq/ft. building was purchased with a vision for the future. New products, more machines, and an increased workforce were part of the plan. Over the years, Jim's innovative ideas along with his employees' racing experience have helped shape one of the most extensive lines in the industry. In 2004, the decision was made to enter the quick change rear-end industry. In just a few short years, Bulldog Rears not only survived but thrived. Quite possibly the most difficult sector of the industry to break into, Bulldog has established itself as one of the premier rear end manufacturers in the world.
Today, 99% of Diversified Machine's focus is producing the DMI and Bulldog product lines. A long way from the Haines' modest beginnings, Diversified now houses 14 state-of-the-art CNC machining centers, including five (5) live tool lathes. Additionally, an EDM machine, CNC CMM machine, gear shaper, hobs and various lathes and mills are housed in the giant facility. A workforce of skilled craftsman produce the high-quality components that have made DMI & Bulldog well-known and respected in the industry.
It's been quite a journey and Diversified Machine certainly has grown over the years. Jim and Tammy never lost sight of their one goal: to simply be the best. Through their work and dedication, and some great employees, they've not only met their goal but continue to work hard everyday to ensure their company's success and their legacy continues.
---
Why DMI Sprint Race Components?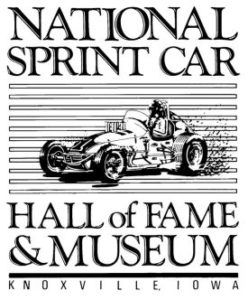 Our team is the perfect mix of successful racers and precision machinists. Our racers have the understanding and the experience to build and design user-friendly, high-performing components. Our machinists and programmers have the knowledge and experience to produce finishes and quality unmatched in the industry.
Have you aligned yourself and your team with a manufacturer who knows the sport? We are not just a manufacturer who is part of the sport, we are IN the sport. There is a difference.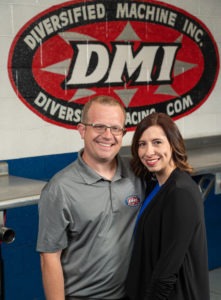 Dave Ely handles most of the day-to-day racing operations. Dave is a former URC Sprint Series Champion and National Sprint Car Hall of Fame Driver of the Year Nominee. Dave's 20+ year open wheel career includes victories with the All-Stars, ASCS, URC, ARDC, ESS, Patriots, and the very tough Central PA 410 sprint scene. Dave has been ranked in the top 25 by the National Sprint Car Poll in both the 410 and 360 sprint car divisions. Dave was always very hands-on with his own racing and is always willing to work with our customers to achieve more success. Dave spends countless hours a week not only assisting our customers in choosing the right components but providing set-up advice and support. Dave's wife Jennifer is the office manager. She works behind the scenes to negotiate great freight rates for our customers, fair pricing and prompt delivery on our raw material, employee benefits and compensation, customer service and a long list of other contributions that help keep DMI on the right track. Dave and Jenn attend countless races a year in support of son Nash's racing career.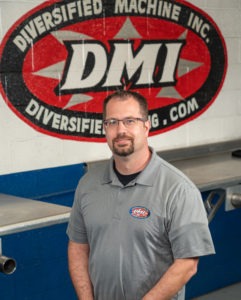 Adrian Shaffer is another racer in DMI's arsenal. Adrian mostly handles open tube rear assembly but also prototypes many of our new components. In addition he is available to handle phone orders and tech questions. Adrian not only is a talented driver but an equally talented machinist. Adrian has won in 358 and 410 sprint cars in Pennsylvania. Like Dave, Adrian has been submerged in the sport his entire life. He grew up working on racecars, fabricating racing components, and learning from some of the best racers in PA.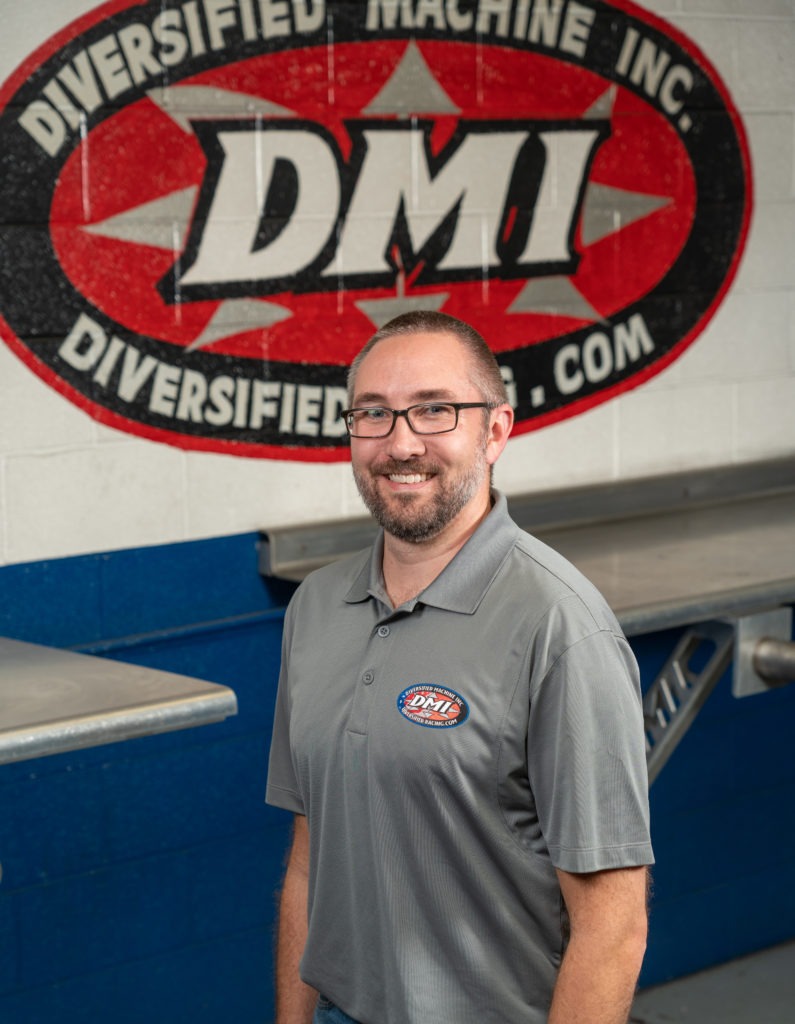 John Flory is the Operations Manager of Diversified Machine Inc. John is a very talented CNC Programmer who spends his days designing the latest components, writing code, scheduling the work and flow of the shop floor and handling employee relations. Diversified Racing's growth and success as one of the world's leaders in short track components would not have been possible without John's incredible talents. We take pride in all that we have to offer our customers because of the knowledge and expertise our employees like John are able to bring to Diversified.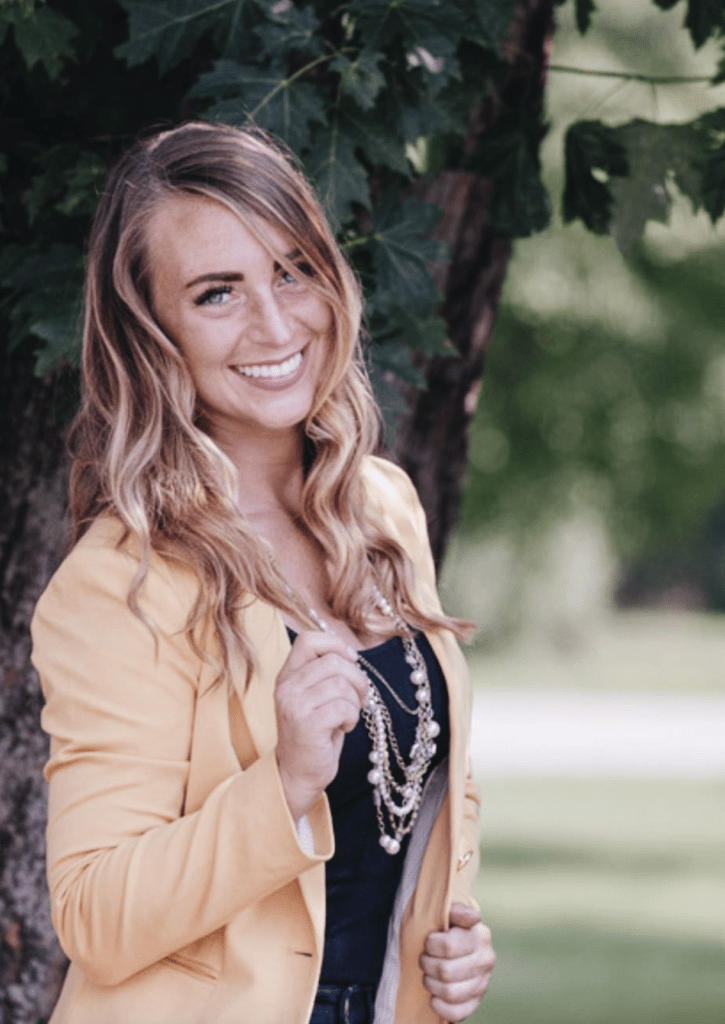 Mandee Pauch is the Communications Coordinator for DMI. If you see it on Twitter, Facebook, a print ad, the weekly email blasts or view our catalog, Mandee probably had a hand in it. Growing up in a racing family, Mandee understands the importance of everyone working together to strengthen the sport. You may see Mandee at any of the hundred events she attends a year in support of her dad, brother or fiancé Mike Mahaney.
Performance, Quality & Innovation
DMI & Bulldog are at the forefront of the industry. DMI & Bulldog offers reliability and performance that is second to none. You can't focus on figuring out how to go faster if you're consistently replacing parts. And we know you aren't making money dropping out of races. That is why we dot every "i" and cross every "t" to ensure our parts outperform anything else on the market.
We utilize only the highest quality materials, many milled, forged and produced to our specs, to manufacture our components.
We also hold our suppliers to the highest standards for materials. Our skilled craftsman not only produce the components but are required to double- and triple-check each component for quality and precision as it goes through the manufacturing process. When it comes to quality, we want every "Made in the USA" DMI & Bulldog component to exceed your expectations.
---
Innovation Isn't Just a Buzz Word – It's Our Way of Life
DMI & Bulldog innovations have changed the industry. The old adage of "when others ask why… DMI says why not" certainly fits. DMI introduced the first threaded front hub dust cap and has the patent to prove it. Our Strato-Shifter assembly is simple yet innovative. We were also the first manufacturer to offer replaceable hard-anodized aluminum inserts in the torque ball assembly. Our wing valve features flow is unmatched by our competitors. Additionally, Bulldog has changed the quick change rear-end game. Once again simple but effective measures have made using a rear easier than ever. Bulldog was the first to offer a ready-to-use rear-end. The Bulldog XR-2 was a revolutionary concept to a quick change rear. We were the first to utilize an o-ringed gear cover. Most recently, DMI & Bulldog changed the closed tube rear market with the innovative EZ series of Quick Change Rears. From components to pricing structure DMI has set the standard over the last 20 years.
If you're looking for high-performance, aftermarket short track car parts, download a catalog or contact us today! Our team is standing by to help you get across the finish line faster!